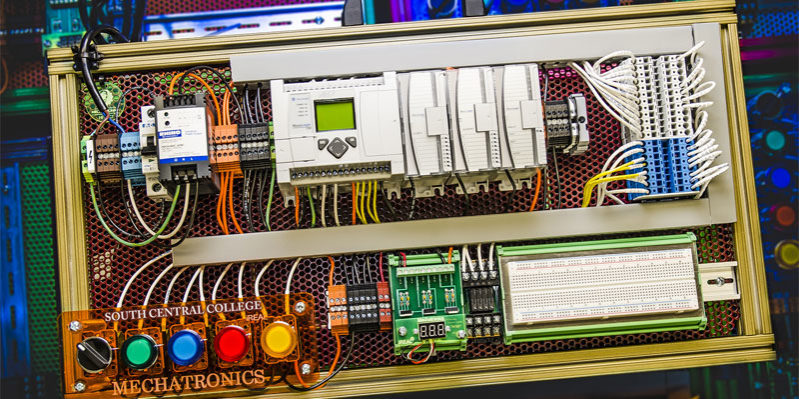 South Central College and other colleges in the Minnesota Advanced Manufacturing Partnership have built career pathways by redesigning and aligning college courses with industry credentials. This allows students to pursue a series of credentials in attainable steps. Pathways give students clear courses that they should take, with milestones they can achieve along the way.
At South Central College, advanced manufacturing programs in machine tool technology, mechatronics and welding have established clear academic pathways to help simplify decision-making for students by providing intentional opportunities for exploration and informed choices. Instructors and advisors guide students from the start of their educational experience to understand their options and to help choose an academic pathway that will fit their needs.
Each pathway includes an introductory core curriculum called the manufacturing foundation certificate, which consists of entry-level classes that teach basic skills requested by manufacturers across the United States. This academic certificate aligns with the nationally recognized Certified Production Technician (CPT) industry credential. By earning this industry credential, students communicate to employers that they have mastered skills in four key areas—safety, manufacturing process and production, quality practices, and measurement and maintenance awareness. Many SCC students have earned their CPT credential since SCC implemented the core in May 2015.
Building upon this core, each program also offers the opportunity for students to earn industry credentials while completing their academic degree: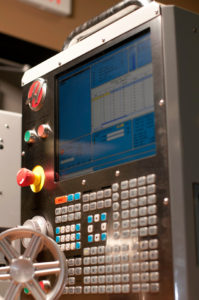 Machine Tool Technology: Students have the opportunity to earn 11 Level One credentials in precision metalworking from the National Institute of Metalworking Skills (NIMS) while earning their associate of applied sciences degree at South Central College. 
Welding: SCC Students complete an American Welding Society (AWS) D1.1 weld process at the end of the certificate program or through open-enrollment courses offered through the college's Center for Business and Industry (CBI). 
Mechatronics: NIMS Industrial Technology Maintenance (ITM) credentials were implemented in 2017. SCC students and/or employer partners can choose which of the nine credentials best fit their needs and pursue certification in that specific area. These competencies are included in the college's two-year degree program or can be taught individually through CBI.
So why are these industry credentials so important? The benefits are many. First, earning an industry credential demonstrates that you have mastered competencies (or skill sets) that employers have determined are vital to the careers in that field. Second, these credentials are portable. So, whether you apply for a job in Minnesota or Florida, the skills you've earned are recognized and often times give you an advantage over the competition. Third, credentials allow you to enter career pathways at the spot most relevant to you based on your skill level.
Pursuing career pathways that align with industry credentials has put SCC students ahead of the game. It ensures students are prepared with the skills that industry needs and provides an added pathway into a number of apprenticeship programs.
Employers are noticing. This summer Devon Barnes, General Manager at Advanced Coil Technology, hired a welding student and was extremely pleased with how prepared he was to jump right into production work. "We've recently hired three students from SCC's welding program. All three have had the basic job skills we need, are personable and willing to work, and pick up on the specific technical skills we teach quickly," he states.
Career pathways can also start with employment. Due to strong partnerships with area employers, SCC offers employees the opportunity to complete formal training programs through platforms like LiveOnline—a videoconferencing technology that allows employees to attend lecture-based classes onsite at their place of work. Employees can earn academic and industry credentials, as well as a direct entry point into one of the three manufacturing programs if they choose to pursue a degree.
These pathways and the multiple entry and exit points, allow you to start your college career at the point that best fits you.