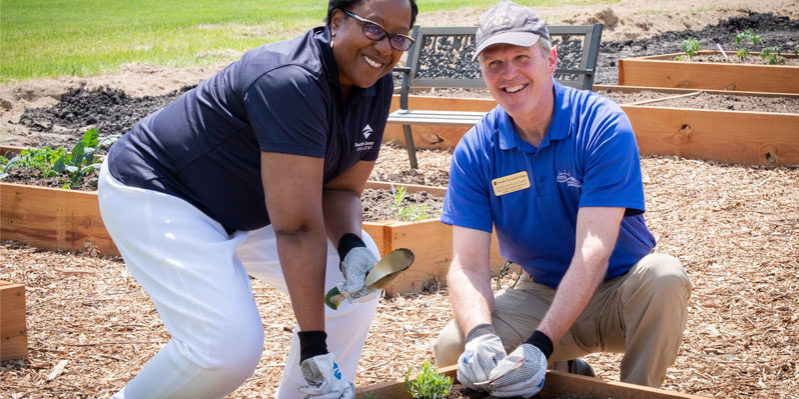 The South Central College Agribusiness department, in cooperation with the Minnesota State Southern Agricultural Center of Excellence, has added two new ground breaking elements to their curriculum offerings at SCC.  In order to provide students with additional learning opportunities, a community garden was introduced on to the college campus last spring and a high-tunnel greenhouse was built last fall.  According to Brad Schloesser, Dean of Agriculture and Director for the Minnesota State Southern Agriculture Center of Excellence, "This project has been in the planning stages for some time and the elements necessary to move forward have now come together to make this an ideal time to proceed."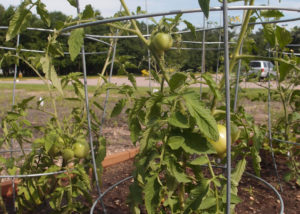 The project will be managed by SCC's Sustainable Microfarming students.  "The planting, upkeep and harvesting of the garden and greenhouse will be implemented by faculty and students who are currently taking the Sustainable Microfarming class," stated Agribusiness instructor Pete Niederegger.  This contemporary, progressive class is designed for individuals that want to enter agribusiness careers related to the growing customer demand for locally produced food.
The students in the class get involved in every aspect of operating a food production venture while utilizing a "small farm to fork" business model.  Many of those interested in getting into farming are looking to run small farming operations that work closely with and sell directly to restaurants, schools, farmer's markets, stores, and households.
Also, the Minnesota State Southern Agriculture Center of Excellence, located on the SCC campus, has partnered with AmeriCorps VISTA to promote the garden to all students.  Produce from the garden will be used by the culinary team at SCC and will be available to any students interested in fresh and healthy food.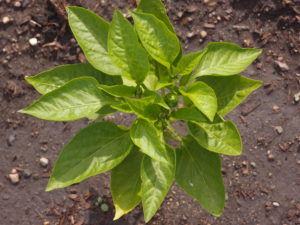 South Central College hopes to open up the garden to many – even people outside the college.  To begin with, military veterans are highly encouraged to become a part of the program and this class is offered free to veterans.
The Center is also working with the Children's Museum of Southern Minnesota to donate and promote fresh vegetables to families and children.  There are opportunities to volunteer in the garden and all interested parties are welcome.    
To get involved please contact Tracy Drash at [email protected].