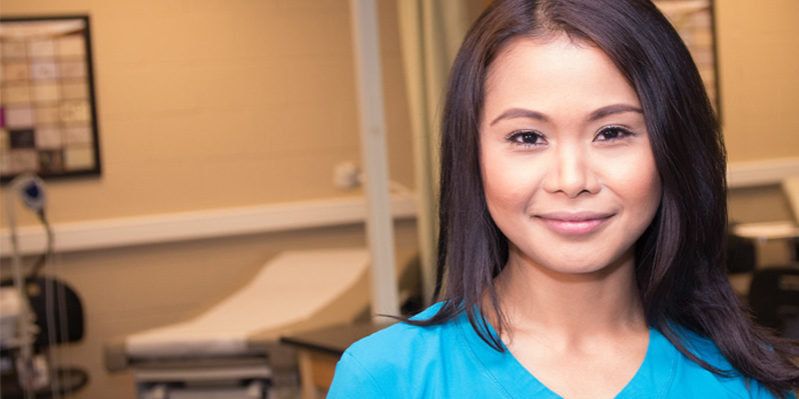 Your education is an important investment and having a college degree means greater career satisfaction, more financial security and an overall better quality of life. A college education can even impact your health. In a recent Washington Post article, a survey found that beyond financial health, more education means better health for you, your children and even your marriage.
These are all compelling reasons to go to college. While the decision to go to college may be an easy one, choosing a college may not. There are several factors that should figure into your decision when determining the value of a college: Courses, Cost and Climate.
Courses
Does the college you're considering offer a program you're interested in pursuing? It may seem like a silly question, but many students enter college without knowing what direction they are headed and end up wasting time and money.  At South Central College, you can start as an "undecided" student and take a basic foundation of classes, which will give you time to make a decision.
Cost
If you're like most students, cost can be an important deciding factor for you. Tuition and fees can vary greatly among colleges. To supplement the cost of your education, apply for scholarships and financial aid early. Financial aid includes work study options, grants that you don't pay back and loans that you do need to pay back. 
If you are planning to finance your education with loans, there are serious considerations to be addressed. To avoid facing difficulty paying back student loans, take a look at the kind of salary you expect to earn when you complete your degree and figure out if you'll be able to afford your student loan payments. Try to balance the amount you pay for your education with what salary you can expect.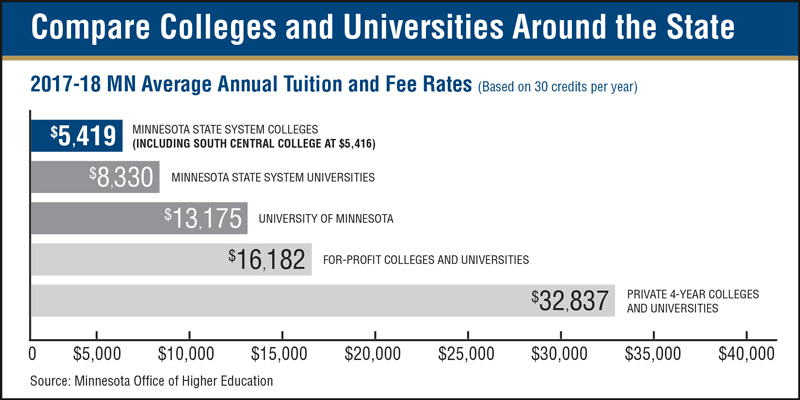 Climate
When it comes to college, cost doesn't necessarily mean quality. There's more to it. A large part of your college experience is determined by the climate of the institution you attend. Do you want to attend a large college with thousands of students, or are you more comfortable with small classes and instructors who have the capacity to work closely with you? You should also know what student services the college has to help you along the way.
Setting up campus visits and tours will help you get a feel for what is most comfortable and appealing to you.
Finally, the selection of a college should never be rushed. Take the time to carefully evaluate the many elements of college that will bring value to you, your experience and your education. And once you know, enroll early. Your odds of succeeding in your first year will be directly related to your preparation. Completing the college application process well in advance of the start of the semester, registering for classes on time and attending orientation all will have a positive impact on your success.