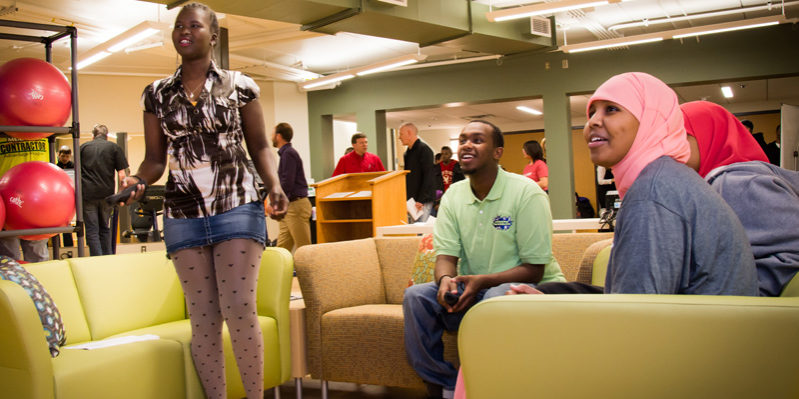 College is more than just cracking the books and burning the midnight oil, it's also about meeting new friends, developing better communication skills and participating in recreational activities!
According to Brian Yingst, Student Life Coordinator at South Central College, "Student Life activities exist to provide transformational experiences to students through the development of social, cultural, intellectual, recreational and governance programs."
"Student Life activities provide opportunities to make memories while at South Central College. College is a time for exploration and personal growth and South Central College Student Life facilitates events for those moments to happen," states Yingst. "It is while participating in these programs that students meet new people, develop friendships and learn valuable social skills necessary to be successful in the post-collegiate world."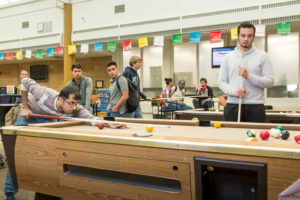 Another important aspect of student life is peer-to-peer leadership. The professionals in charge of the student life program at South Central ensure that students are extensively involved in the decision making, planning and completion of initiatives. Through employment or volunteering, students are given the chance to host events, lead student organizations and facilitate leadership events for their peers.
New to his position last year, Yingst has worked enthusiastically to infuse new life into the Student Life program at SCC and by all accounts, he's succeeding. His hands-on, relationship-focused approach has brought fresh, creative ideas to the student life table. He's established positive ties with the student body and increased the level of participation in campus events. And both SCC campuses have made great strides in amping up activities. Working in tandem with Nicole Hamilton, Assistant Student Life Coordinator, located on the Faribault campus,
the two are seeing great results from their recent efforts.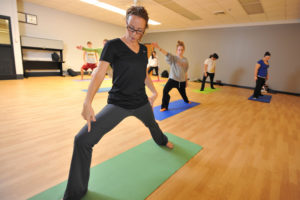 Asked to name his favorite events since joining SCC, Yingst had a few:
Minnesota Timberwolves Game: A busload of SCC students attended a special fan-appreciation game at Target Center in Minneapolis.
Earth Day 'Recycle to Ride' event: Students were asked to bring in a recyclable item that would otherwise be thrown away in order to ride the inflatable bull that was brought in for this event.
Haley Klinkhammer Concerts: The 2017 Fall Welcome Orientation events were capped off by performances by an up-and-coming young singer/songwriter.
Laugh @ Lunch with Adam Grabowski: A great day-breaker-upper, bringing a famous stand-up comedian was a total hit.
Looking back, Yingst reflects that, for him, this past year has been about building on the firm student life foundation that SCC established long ago. He has focused on developing student leaders and providing experiences of all kinds for SCC students. His goal has been to increase student participation in Student Life Events and that by participating, students will find added enjoyment in their time at SCC. He also aims to help SCC students develop strong leadership skills that will serve them well when they're finished.
---
Student Life:
Organizations and Clubs
Student Senate
Community Service Opportunities
---
AND COMING SOON…
January 24:

Stand-up Comedian Mike Paramore

April 9:

 Minnesota Timberwolves Game and more!